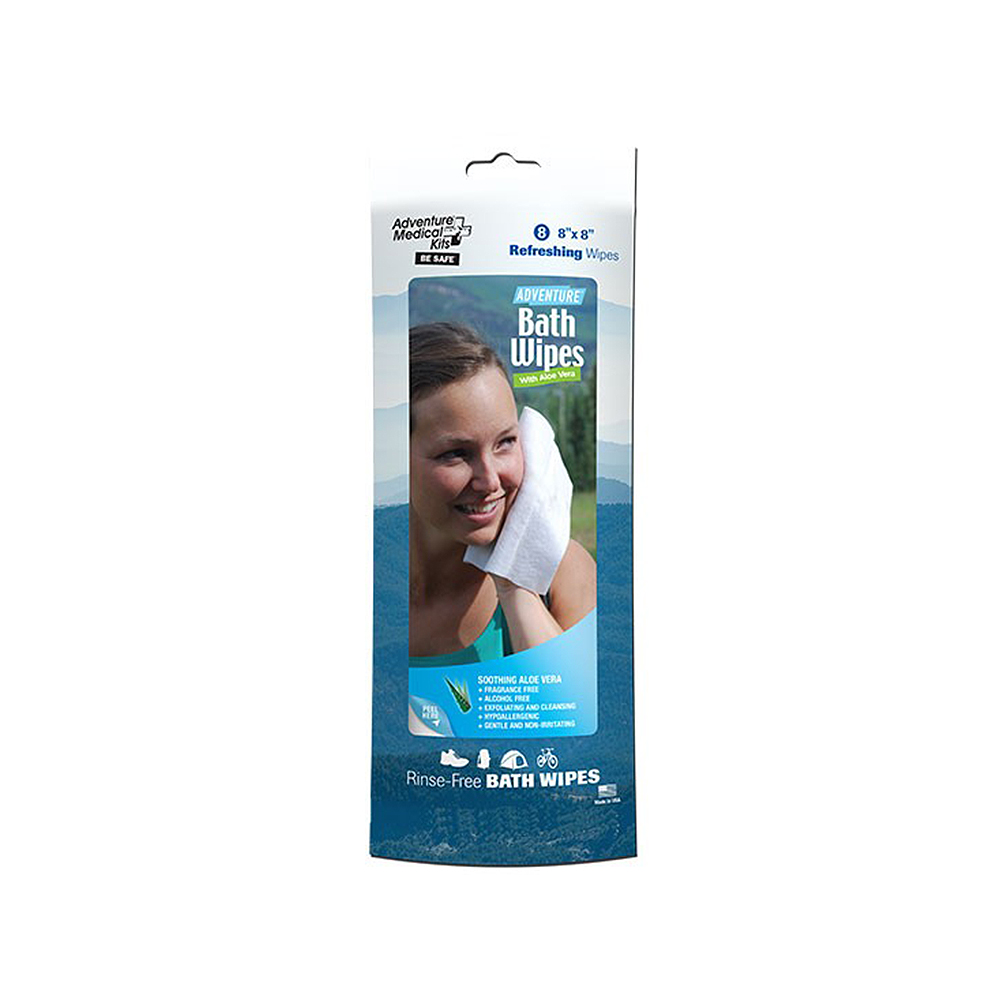 Adventure Medical Kits Adventure Bath Wipes
Adventure Medical Kits Adventure Bath Wipes
Adventure® Bath Wipes feature thick, soft and gentle pre-moistened towels to clean, disinfect, and deodorize the body. Each wipe contains a unique formula that includes Aloe Vera, Vitamin E and Witch Hazel Astrigent that will leave skin feeling refreshed and moisturized. Adventure Bath Wipes are great for camping, backpacking, hiking, bike riding, and all other outdoor activities. 8, 8"x 8" wipes per package.
Features & Benefits
Stay Clean on the Go
Travel-sized wipes are great for day packs, purses and gym bags.
Be Kind to Your Skin
Proprietary mix of vitamins, aloe and moisturizers leaves you feeling clean and refreshed.
Non-Irritating
Wipes are latex and paraben free to be gentle and non-destructive to your skin.
Resealable Package
Can reseal package so unused wipes stay clean and full of moisture for future use.