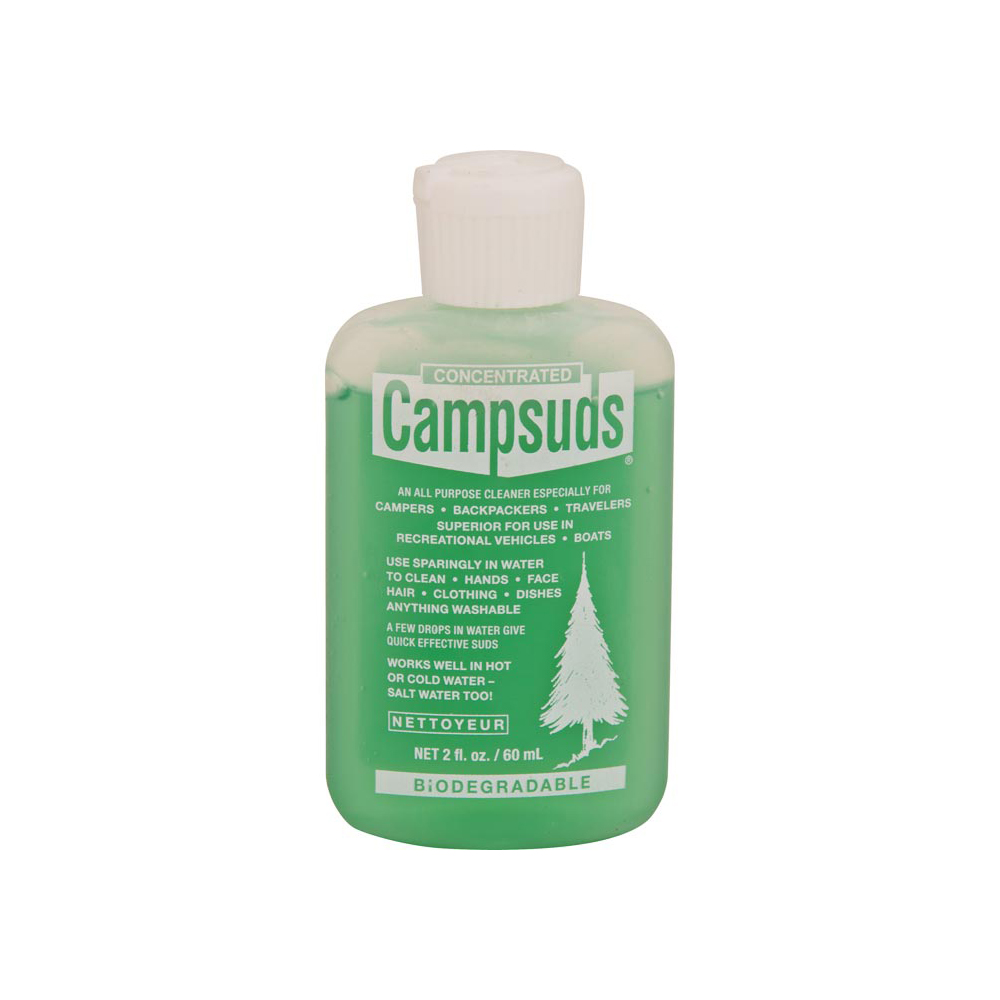 Campsuds Biodegradable Camp Soap - 2 oz
Brand:

Campsuds

Product Code:

88-9770

Availability:

In Stock
Campsuds Biodegradable Camp Soap - 2 oz
Campsuds are the original multi-purpose cleaner designed specifically for the outdoors. Easily biodegradable and safe for all outdoor environments. Excellent for your survival bug out bag.
Just a few drops will handle any cleaning job. Strong enough for dishes and clothes, yet gentle enough for body and hair.
Made from natural vegetable-derived ingredients with natural essential oil fragrance.
Use sparingly and soap at least 200 feet from any water sources or campsites