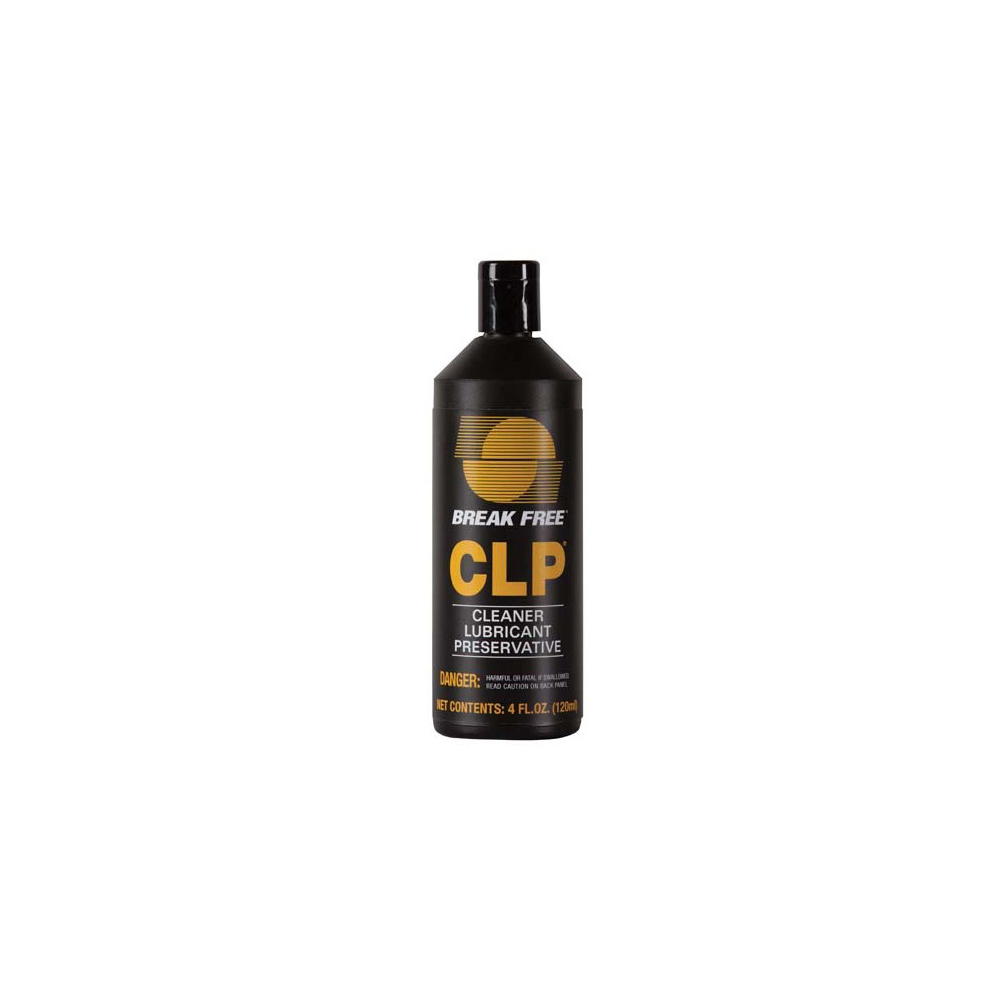 Break-Free CLP-4 Gun Oil - 4 oz
Brand:

Break Free

Product Code:

CLP-4

Availability:

In Stock
Break-Free CLP-4 Gun Oil - 4 oz
When the United States Military issued PD-48, a purchase description of properties for a single, multi-purpose product to maintain their weaponry, it became known as the "impossible specification" because of its severe requirements.
The first product to meet the challenge - Break-Free CLP. Penetrates and spreads along metal surfaces into every pit and crevice to undercut contamination and lift residue away where it can be removed.
Long-lasting lubricating film dramatically reduces adhesion of sand, grit or other abrasives which cause wear and failure.
Corrosion inhibitors prevent the formation of rust while Break-Free's unique boundary film protects metal surfaces from moisture and other contaminants.
Specially formulated synthetic oils won't lose viscosity, dry out or stiffen up in extreme environments - such as cold, heat, dust, dirt, humidity and even salt air - keeping equipment in ready condition for months at a time.
Cleans, protects & lubes metal surfaces. Meets mil-specs. Removes residue & contaminants. Reduces abrasives such as sand & grit. Prevents corrosion & rust. Won't break down in extreme temperatures.
Made of synthetic oils

4 oz. bottle

Small bottle for range bag

Excellent for Bug Out or Get Home Bag & Survival Kits