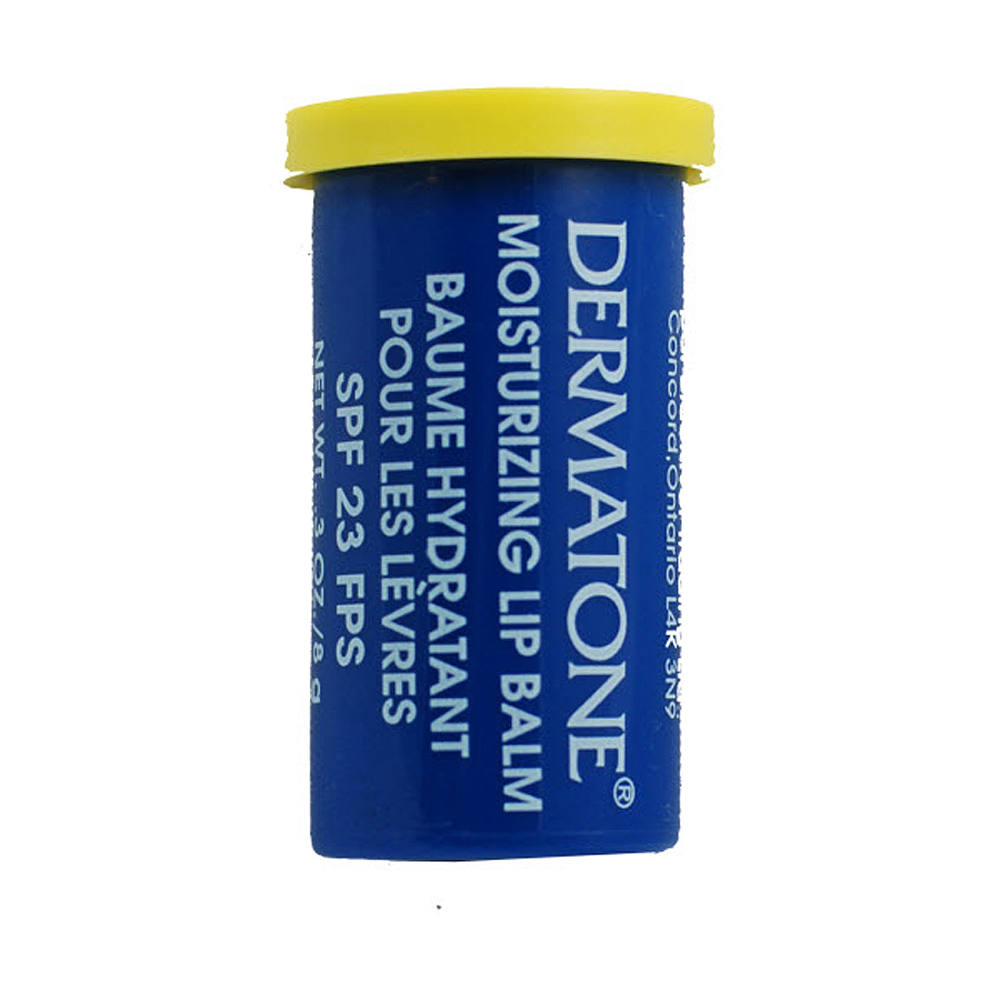 Dermatone Lip Balm - 0.3 oz
Brand:

Dermatone

Product Code:

72-4343

Availability:

In Stock
Dermatone Lip Balm - 0.3 oz
Dissatisfied with inferior lip balms that require constant re-application, we set out to create an alternative. We quickly discovered that by developing denser formulation, Dermatone Lip Balms would offer superior coverage and longer-lasting protection.

A tried and true formula for years, tested in almost every imaginable environment, the medicated protection from Dermatone's Medicated Lip Balm is still a favorite among any Dermatone Fan.

Providing protection against the chapping wind, biting cold and blazing sun.
Protects against sun, chapping, wind, and cold
Waterproof spot protection for sun-sensitive areas, including nose, ears, face, lips, forehead, and shoulders
Easy to applly
Sun Protection Factor: 23