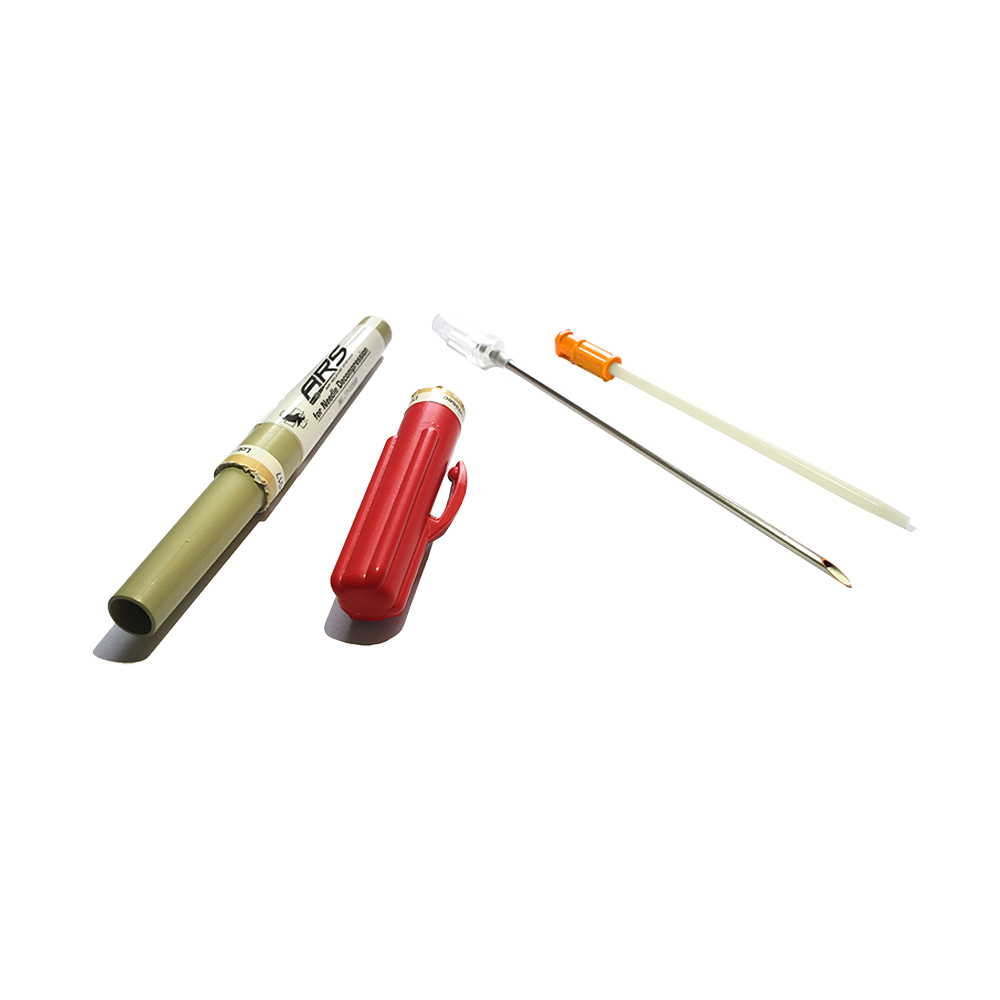 NAR ARS 14 Gauge Decompression Needle
NAR ARS 14 Gauge Decompression Needle
Patented ARS® Needle Decompression Kits are designed to provide the appropriate length needle/catheter to penetrate the pleural space in 99% of patients.
For the upgraded ARS® for Needle Decompression from North American Rescue, the best minds in the field were applied to the best available data. The result? North American Rescue's patented design improves the probability of success when managing casualties who present with signs and symptoms of a tension pneumothorax.
To achieve this end, North American Rescue participated in a two-year collaboration with pre-hospital providers. North American Rescue continuously analyzed data obtained from ongoing combat operations for patients whose symptoms suggested a collapsed lung (difficulty in breathing, chest drains, etc.). North American Rescue applied the Analytical Thinking, Evidence-based Medicine and Human Factors engineering model to identify inherent survival stress behaviors.
Then, North American Rescue went one step further. They incorporated failsafe characteristics into the product design. For example, an easy-open container protects the needle from damage during deployment. Also, they removed the flash cap from the needle system to allow immediate confirmation of placement.

Features:
Strong, reliable needle/catheter: 14 gauge x 3.25 in.
Rugged needle/catheter protective tube
Easy ID textured twist top with handy clip
Easy-open container for quick access
Capless flash chamber for immediate confirmation of needle placement
Convenient, compact size
Dimensions:
Packaged: L 5.7 in. x W 0.7 in. x 0.8 in.
Needle Size: 14 gauge x 3.25 in.
Weight: 0.6 oz