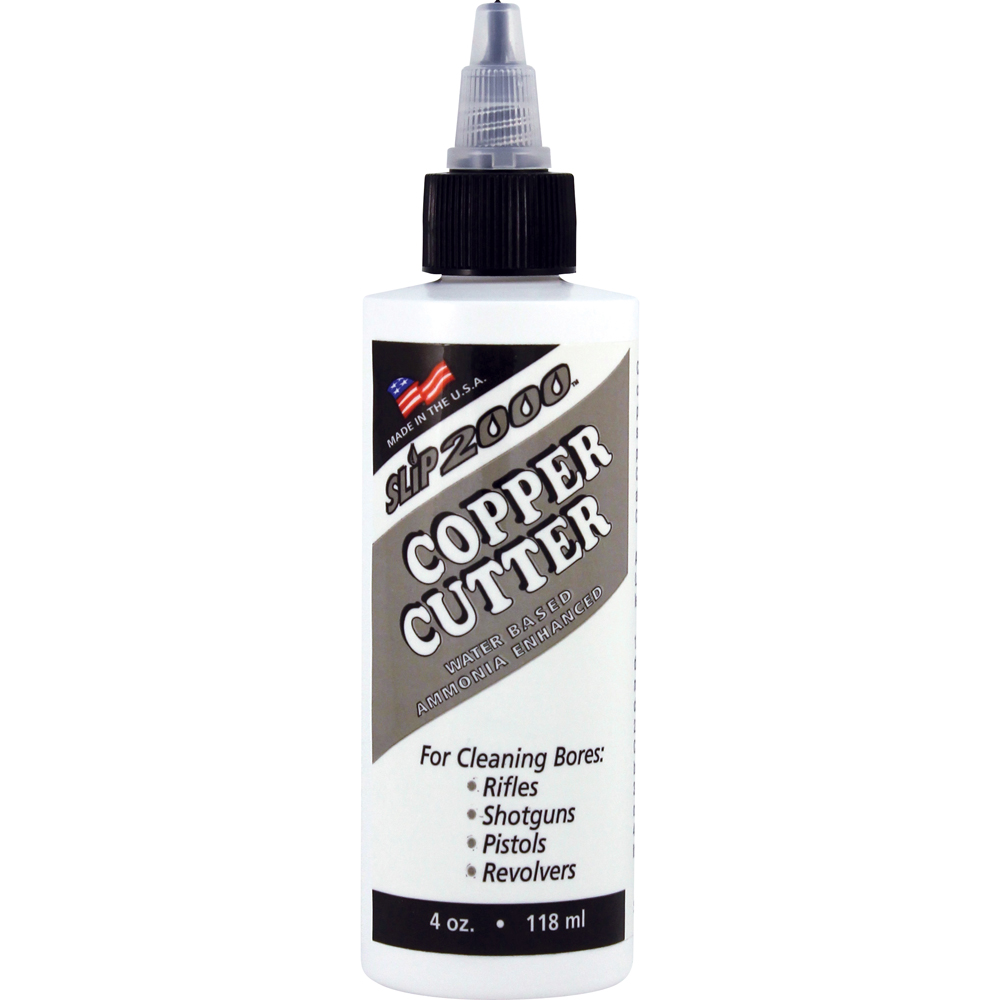 Slip 2000 Copper Cutter - 4 oz
Brand:

Slip 2000

Product Code:

60218

Availability:

In Stock
Slip 2000 Copper Cutter - 4 oz
Copper Cutter is specially formulated to remove: copper, lead, powder residue and plastic wad fouling from bore surface with very little scrubbing!
Cleans bores in:
Rifles
Shotguns
Pistols
Revolvers
Directions
Keep the muzzle end pointed down to prevent cleaner from running back into the actions or chambers
Soak a patch, brush or mop with Copper Cutter and run through bore. Follow this with a dry patch
Repeat until dry patch come out clean
After patch comes out clean, it is very important to run a mop or patch with a Slip 2000 Gun Lubricant on it to completely recoat bores with lubricant protection
Always Relubricate After Cleaning
Copper Cutter is a Water Based - Ammonia Enhanced product and it will remove all lubricatin or oil protection. Care should be taken to re-lube all parts cleaned with Copper Cutter to rusting. Always follow up with a Slip 2000 Gun Lubricant to displace any moisture left behind from cleaning. This will not only protect your weapon but it will reduce your next cleanup time.
DANGER:
Harmful or fatal if swallowed. Contains ammonia. Use in well-ventilated area. Avoid prolonged contac with eyes. If swallowed, call physician immediatly. Do not induce vomiting. Keep out of reach of children. May be harmful to some materials. Alway be sure to wipe stock and nickle surfaces dry after cleaning.