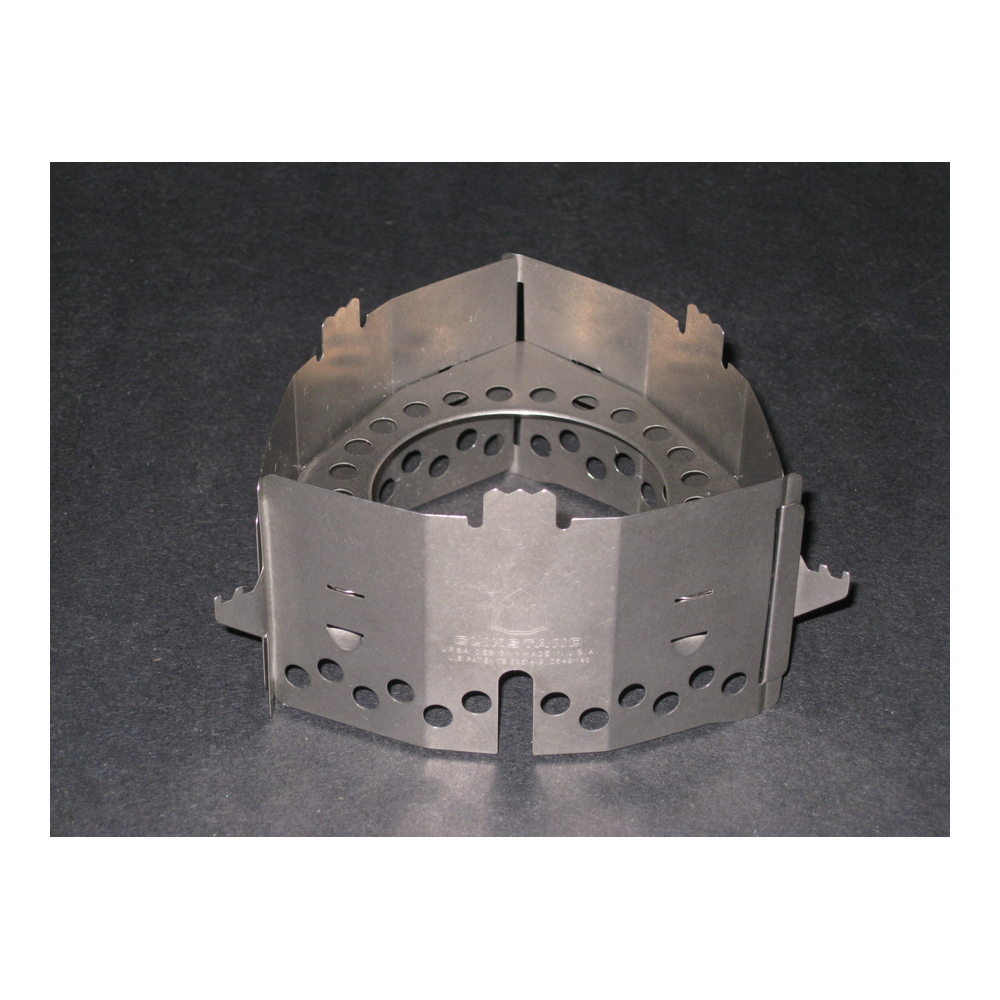 Clikstand T-2G Titanium
Brand:

Clikstand

Product Code:

cs-t2g

Availability:

In Stock
Clikstand T-2G Titanium
The Clikstand T-2G is a Clikstand T-2 modified to accept gas burners (specifically the Gas Burner and Multifuel Burner made by Trangia).
The T-2G has a slot on one side to allow clearance for the gas hose/control as well as an additional set of slots to raise the burner platform to the required height for the gas burners. Like the T-2 it is a collapsible and high performance pot-stand designed for use with gas burners, alcohol burners, solid fuel tablets or other compact heat sources. The patented design is precision made in the U.S.A. from the highest quality titanium for a lifetime of service. It has been optimized through extensive testing to provide excellent performance and ease of use in the field. It's three point design provides a stable, wobble-free platform for any size cook pot on any surface.
When collapsed it will easily fit into a shirt pocket or small cook pot. It is ideal for backpackers, bikers, canoeists or anyone who needs an ultralight, reliable, compact stove.
NOTE: GAS BURNER NOT INCLUDED.
Works with Trangia Gas Burner and Trangia Multifuel Burner.