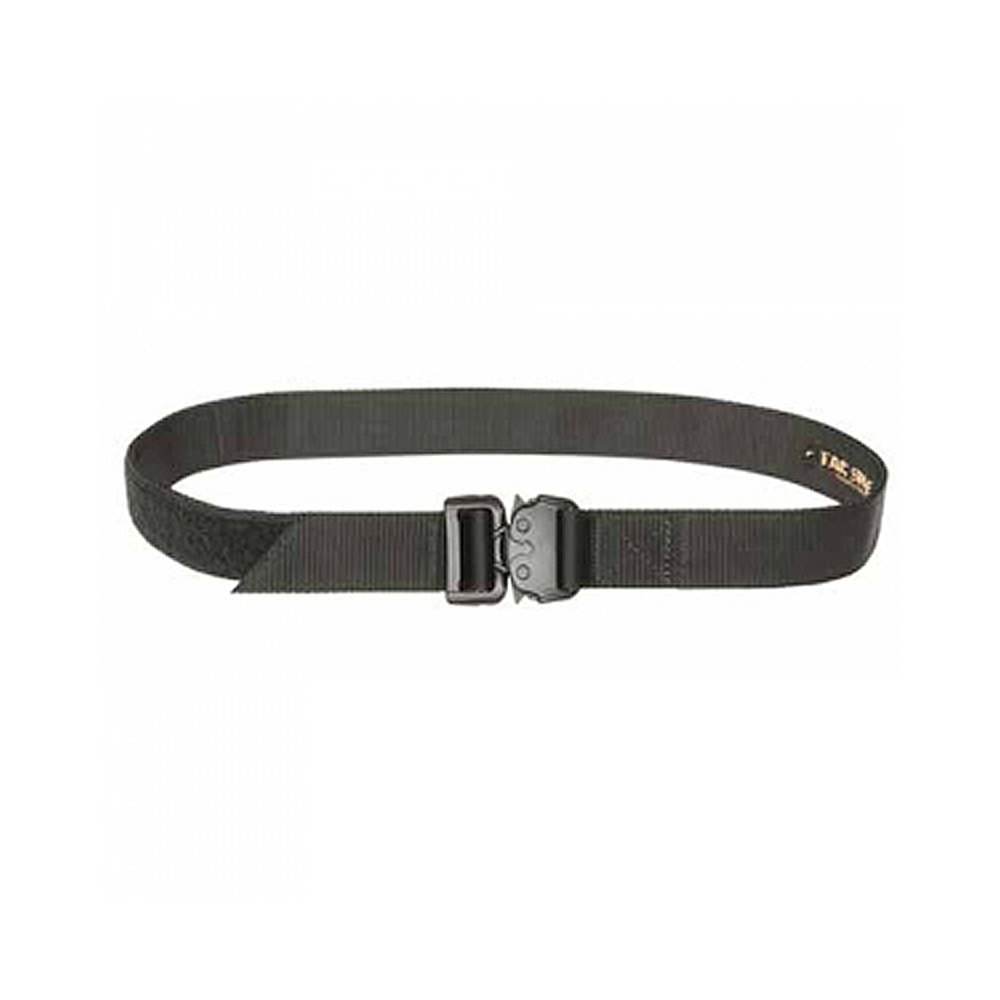 Tac Shield Tactical Gun Belt
Brand:

Tac Shield

Product Code:

T30BK

Availability:

In Stock
Tac Shield Tactical Gun Belt
The Tactical Gun 1 1/2" Belt is the latest in modern gun carry. The heavy-duty 2,000 lb. aluminum buckle has double release levers to provide extra security, but ease of opening for the wearer. The low-profile design includes tapered edges for snag-free comfort. The buckle locks the webbing to prevent slippage with even the heaviest loads.
Double-wall webbing is reinforced with a special poly stiffener system. The patent pending design provides extra support in the holster/mag case region, while offering softer edging in the spinal area for additional comfort and protection.
Belts are adjustable up to four inches with the hook & loop tail lock design. It can be worn in traditional pant loops or tactical pant loops. If sized correctly, it will fit over your pants for convenience in removing holster/mag case as a unit.
QR double lever buckle
1.5" double-wall 7,000 lb. Mil-Spec webbing
Low-profile stiffeners improve carry comfort