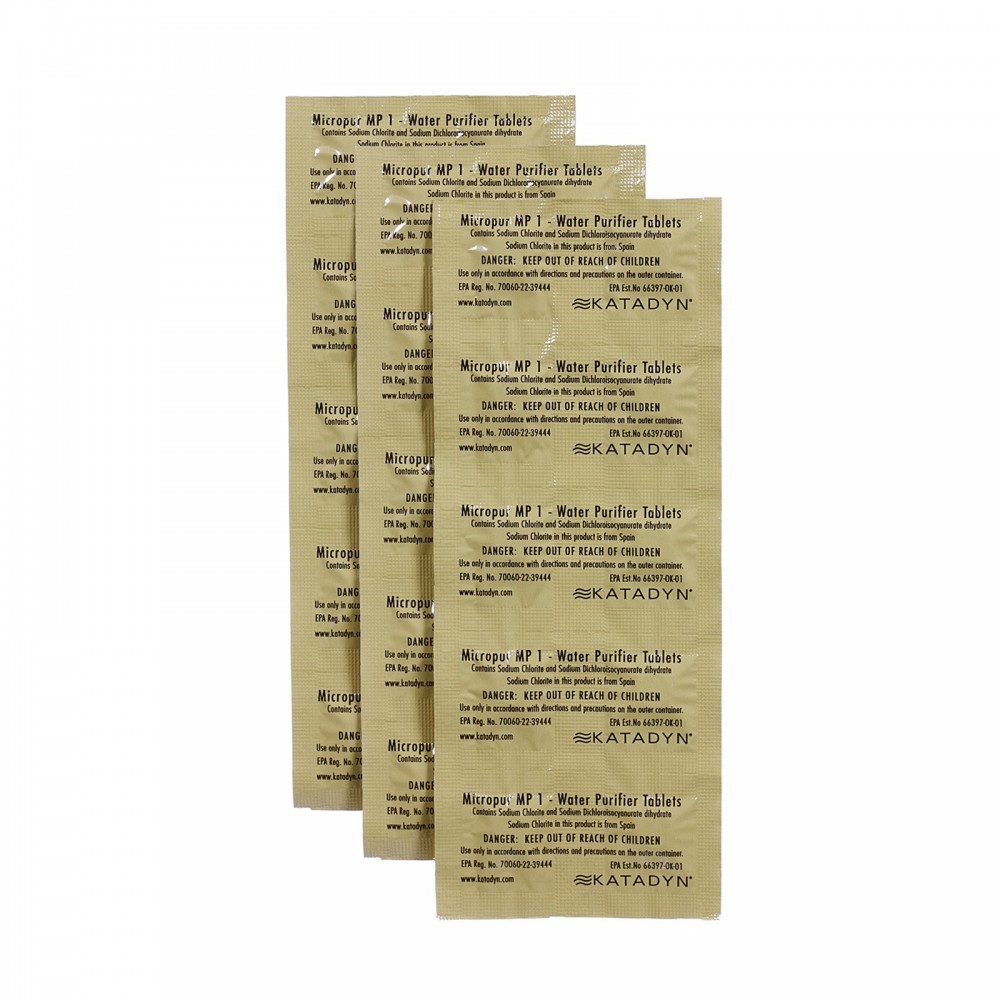 Katadyn Micropur MP1 Military - 10 Pack
Brand:

Katadyn

Product Code:

MP1-10

Availability:

In Stock
Katadyn Micropur MP1 Military - 10 Pack
Katadyn Micropur MP1 tablets are the only EPA Registered Purification Tablets on the Market! And the only disinfection system effective against viruses, bacteria, cryptosporidium, and Giardia. No unpleasant taste.

Each tablet purifies one liter (32oz.) of water and is conveniently sealed in an individual child resistant foil pouch. To use, simply drop one tablet into one liter of water and wait the required time.

They weigh nothing and dissolve fast! Packaging keeps them safe until needed and gives you peace of mind while out having fun. You can survive 3 weeks without food but not more than 3 day without clean water.

About Katadyn
Water treatment products are in high demand for outdoor enthusiasts, international travelers, relief groups, and preparedness-minded individuals. The Swiss company Katadyn provides users with a water system for every need, including traveling, camping, backpacking, sailing, paddling, fishing, biking, and anytime you need to, as the company says, "make water drinking water."